Minnesota Arts and Cultural Heritage Fund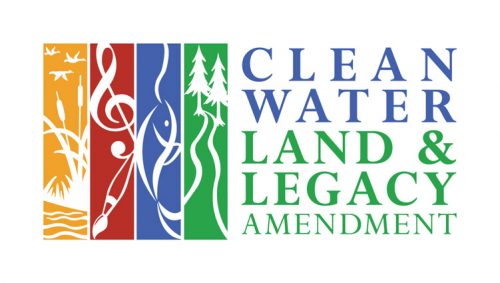 The MN Arts and Cultural Heritage Fund receives 19.75 percent of the sales tax revenue resulting from the Legacy amendment to support arts, arts education and arts access, and to preserve Minnesota's history and cultural heritage. Based on current sales tax revenue, Minnesotans will invest more than $1.2 billion in arts and cultural heritage fund projects and programs over the 25 year life of the tax.
KMOJ Live on Location (LOL) Events
LOL/Live on Location: KMOJ family of personalities come together with listeners and community members to celebrate Juneteenth: the late notification that African American slaves were indeed free. The celebration event will take place at a park in North Minneapolis and will feature, food, vendors, and scheduled performances by popular local musicians.  KMOJ will broadcast portions of the celebration on-air throughout the day. Other LOL events include a Salture to Rondo, St. Paul, MN, remembering an African-American community separated by the construction of Interstate Highway 94.
KMOJ's Dancing with the DJs
KMOJ will feature up and coming DJs who will show off their talents during the 12 days of the Minnesota State Fair. Fairgoers will have a chance to show off their favorite dance moves as our Urban DJs spin music reflecting their personal music styles which will include R&B, Hip-Hop, Salsa, and much more! Three to four different DJs will be featured each of the days of the Fair.
Increased exposure for local DJs to the greater community
Create increased awareness of a unique form of artistry that can enhance careers like it did for Herbie Hancock through unorthodox use of vinyl on turntables and demonstrating that even high school students can pursue and thrive in similar career paths
Many students attend the Minnesota State Fair so this project will increase student exposure to these artists
An increase in the number of local artists who have their work showcased through public broadcasting
The Ice: Expanding the Reach of Minnesota's 1st Urban Hip-Hop Format
This new HD Channel, found at KMOJ-FM 89.9 HD2, is Minnesota's first Urban Hip-Hop format. The Ice presents and develops culturally specific public affairs programming in keeping with its community radio FCC license. The goal is to increase the reach of The Ice and awareness of the New Radio Station by directing its programming to the 18-24 marketplace. This project will expand the new station's reach by creating and maintaining a dedicated website for The Ice as well as creating and maintaining a live stream and app services.
Someone You Should Know, is a series of short (60-second) radio
segments that will feature stories from influential Black Minnesotans. The segments will highlight
people who make or made a difference in their community, industry, education, the arts and more. The short segments will allow audience members to become familiar with these community members, their specific work, and issues that are important in their community.
Disruptive Narratives. The goal of this project is still to reach deep into the community, to raise voices from across neighborhoods and generations, and to bring forth stories, experiences, and perspectives, that have previously been marginalized. The shows will highlight people who are impacted by history and systemic processes of
neglect and disinvestment but may not have a seat at the table and may not feel seen. The shows will focus on sharing cultural perspectives that are often not shared or heard because they challenge what we as a society think we know. In the shows the guests are the experts of their own reality.
4Opinions is a weekly talk show and podcast that will spark meaningful and insightful conversations about issues within the African-American community. The show will cover topics such as domestic violence, racism, black history, and relationships, aimed to inform and educate listeners who may benefit from the discussions.