BIN: Black Information Network is the first and only 24×7 comprehensive national audio Black News service dedicated to providing an objective, accurate and trusted source of continual news coverage with a Black voice and perspective.

Meet the BIN News Team Heard on KMOJ-FM 89.9, The People's Station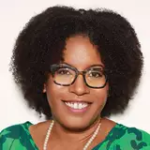 Director of News Operations
Tanita Myers
Tanita is a seasoned network and local news manager, producer, broadcaster and anchor. She joined iHeartMedia's Black Information Network as Director of News Operations following 15-years at Reach Media where she was Senior Director of Radio Operations. She previously served as Director of Operations for The Tom Joyner Morning Show and Executive Producer of The Rickey Smiley Morning Show. She has been heard on various radio stations in Phoenix, Dallas and Flint, Michigan.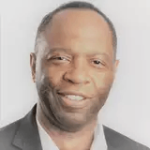 Director of Network Operations
Christopher Thompson
Christopher brings over 20 years of radio experience to the BIN team in the areas of Broadcast Operations, Programming , Sales, Affiliate Relations, and Talent Management. He is the former Vice President of Radio Operations for Reach Media and the "Tom Joyner Morning Show" and Tom Joyner's "Right Back Atcha" Weekend Show. Prior to joining Reach Media, Chris was the Executive Director of Network Operations for Connecticut based Buckley Radio and successfully managed syndication and affiliate clearances for the 15 nationally syndicated weekday and weekend Talk Radio programs under the WOR Radio Network brand and its 500 plus unique affiliations. He began his broadcast career working in public radio at WAMC in Albany New York and has since worked in music, and news talk formats. His past experience also includes stints as a talk show producer, operations manager, sales associate, and radio host.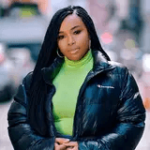 Lauren Crawford
Lauren is a New York City-based writer and editor with a passion for music, entertainment news, and the sharing of Black stories. The South Florida native graduated from the University of Florida, where she received her Bachelor of Science in Telecommunication. After graduating in 2015, she moved to New York City. Lauren has worked as a writer, reporter, editor, and digital host. In addition to overseeing the Black Information Network's digital site and social media accounts, Lauren is also an editor for iHeartRadio's national website.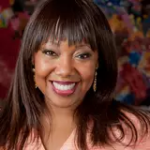 Vanessa Tyler
Vanessa Tyler is an Emmy award-winning and six-time Emmy nominated reporter/anchor with extensive and impressive broadcast journalism experience. Vanessa is a veteran of local news operations in New York, Washington, D.C., Dayton, Ohio, Rochester, New York, and Charlotte, North Carolina. A graduate of Syracuse University's S.I. Newhouse School of Communications, the Harlem native is actively involved in a number of community organizations and has been recognized by the National Association of Black Journalists, the Associated Press, and the Garden State Association of Black Journalists.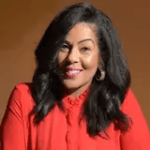 Madelyne Woods
Madelyne Woods is a Washington-based news anchor and correspondent whose resume includes reporting, anchoring and hosting programs on local stations, The Tom Joyner Morning Show and BET. She has interviewed newsmakers as diverse at President Donald Trump and Martha Stewart to Mike Tyson and Suge Knight. She is a strong supporter of Historically Black Colleges and University.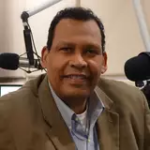 Mike Stevens
Mike Stevens has anchored and reported breaking from coast to coast. Mike's assignments have included news operations in New York City, Atlanta, Sacramento, Tampa, Flint, Columbus, Ohio and his native Philadelphia. During his 25-year career Mike has interviewed many newsmakers, athletes and entertainers including Coretta Scott King, Hank Aaron and Bill Cosby. Mike Stevens reported from the scene of bombings in Atlanta and Birmingham and was among the first to announce the deaths of Michael Jackson, Prince and Whitney Houston.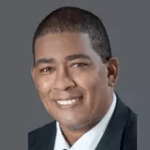 Julius White
Julius White is an award-winning journalist, originally from Birmingham, Alabama who joined the Black Information Network from Morgan State University's public radio station in Baltimore where he served as News Director. In addition to his radio experience, his work has been featured on BET Nightly News, and was twice honored by "Who's Who in Black Alabama" during his time working as a news anchor and reporter in Birmingham.
Kelton Brooks
Kelton Brooks has vast experience in both news and sports writing and is a two-time Kansas Press Association 1st-Place Sports Feature Story Award winner. Kelton joined iHeartMedia as an Associate Editor in August 2020 and will also contribute heavily in the Black Information Network. He received his Bachelor's Degree in Journalism and Mass Communication at the University of Mississippi and is originally from Memphis, Tennessee.
Mike Dunston
Mike "Devin" Dunston is an Emmy Award winning news anchor based in Atlanta. A graduate of the University of Maryland, Dunston started his career at the Washington Post, followed by assignments in Atlanta, Dayton, Cleveland, Raleigh, Houston, and Orlando. Devin Dunston teaches students as part of the National Association of Black Journalists' Broadcast Short Course at North Carolina A&T State University. He has appeared as a newscaster in the TBS production, "Miracle Workers", the HBO series "The Outsider", and Oprah Winfrey Network's "Greenleaf."
Efrem Chism
Efrem Chism currently handles social for the Black Information Network and joined the team in July 2020. After earning a bachelor's degree from the University of Memphis in 2016, he began to explore his interest in digital marketing by doing freelance work as a digital/creative marketer for a few small businesses. Nashville is Efrem's home nowadays, but he takes tremendous pride in being born and raised in Memphis, TN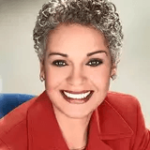 Andrea Arceneaux Coleman
Andrea Arceneaux Coleman is an Atlanta-based communications professional who has worked in various disciplines within the industry including broadcast journalism, magazine publishing, media relations and communications consulting. Most notably, Andrea worked for five years as a morning anchor and reporter for CNN in the early to mid-1990s. Andrea eventually joined CBS Atlanta News as an anchor and reporter. There, she earned a regional Emmy award for community affairs reporting. After leaving the broadcast industry in 2002, Andrea founded New South Communications through which she published Southwest Atlanta Magazine and Cultured Living Atlanta Magazine. Andrea then served as chief spokesperson and media relations officer for the Metropolitan Atlanta Rapid Transit Authority [MARTA] before founding A. Coleman & Associates and becoming a communications consultant..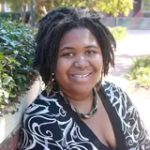 Zuri Anderson
Zuri Anderson is a recent graduate of Winthrop University. Born and raised in South Carolina, she was recognized by the state Press Association for her coverage of black student entrepreneurs at her alma mater. Zuri has worked as a freelance writer and digital content producer since graduation. She is an editor for iHeartRadio's national website and a contributor to the Black Information Network. One of her life goals is to publish novels and creative writing pieces.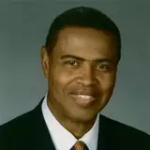 Mike Moore
Mike Moore is a broadcast news veteran, whose career has spanned over 25 years. Mike has worked in Jacksonville, Florida, Phoenix, Arizona, Birmingham, Alabama and Atlanta, Georgia. He is currently based in Atlanta, Georgia.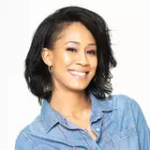 Morgyn Wood
Morgyn Wood is based in the Washington D.C./Baltimore area where she reports on politics, entertainment and news from the world of sports. Morgyn is a veteran broadcaster who has been featured on stations owned by iHeartMedia and Radio One along with Sirius/XM satellite radio. Morgyn received her Bachelor of Arts from Morgan State University and holds a Master of Arts in Communication Design from the University of Baltimore. She has held roles both on-air and behind the scenes as a news writer and producer.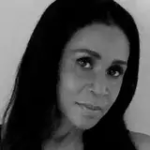 Teri McCready
Teri McCready is a Connecticut native whose career began at local commercial radio stations in lower-Fairfield County. Her broadcasting experience also includes public radio and television. She expanded her career horizons in NYC as a radio correspondent for the Bloomberg Urban report interviewing celebrities including Danny Glover, Vanessa Williams, Bernie Mac and Natalie Cole. The Urban report was featured on the Wendy Williams Show in numerous U.S. markets. Prior to joining BIN, Teri was a radio news anchor for WOR/iHeartMedia broadcasting from its NYC headquarters.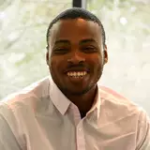 Ryan Shepard
Ryan Shepard is a Washington, D.C. based journalist who has experience covering sports, entertainment and politics. The North Plainfield, New Jersey native moved down to Washington, D.C. to attend American University where he earned a degree in American Studies in 2018. During his career, Ryan has worked and interned for HBO, ABC News, Blavity and McCann Worldwide. Along the way, he gained experience covering music festivals like Made In America and world championship boxing matches. He has also had the opportunity to interview Emmy award winner Keith David, Grammy nominee Rapsody and many others. Ryan joined iHeartMedia in September 2019 as the Black Information Network's Assistant Editor.